I would like to welcome you to Classic Rodeo Productions and a show to remember. Classic is proudly owned by Carl Leach and Michelle Metzger of York Springs, PA. We are dedicated to producing great rodeos that have superb livestock for champion cowboys and cowgirls to compete on.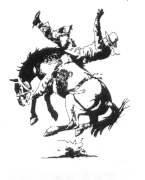 Carl comes from a family that has lots of experience and knowledge about rodeo. Both his parents have and or do compete and work in the rodeo industry. Carl has competed and worked in the business for over 20 years. This insight has given him the ability to have well cared for livestock for the contestant to compete on and give the crowd an outstanding show to see and remember.
Michelle brings a different angle to the company. She is who keeps the "classic" in Classic Rodeo Productions. She adds a good old fashion smile with lots of style to make sure we give 110 percent to all that are involved. She has a great eye for detail to ensure an extraordinary show happens every time the chute gate opens.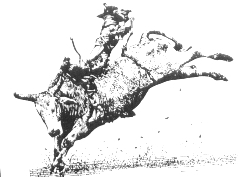 We both will listen to and hear contestants, spectators, livestock, friends, and family to bring the rodeo to you in our own special way.
The rodeo will consist of bare-back bronc riding, steer wrestling, calf roping, saddle bronc riding, cowgirl's barrel racing, team roping, cowgirl's break-away roping, and bull riding. Along with specialty acts like trick and fancy riding, trick and fancy roping, bull whip artistry, and tons of crowd participation. We strive to have the best livestock and equipment to bring the next generation of rodeo to the fans today.
Classic Rodeo Productions
821 South Ridge Rd.
York Springs, PA 17372
(717) 528-7321
Fax 528-7963